This week's What to Wear Wednesday focuses on My Fair Lady.
So following the pointers outlined in the first What To Wear Wednesday Post… let's dive in.  Keep in mind, I don't actually suggest going out and buying a whole new wardrobe for every audition. A lot of these looks can work for multiple shows. AND, I bet you can find looks that are similar to these in your on closet. This is just to get you thinking about "WEARING LIKE YOU CARE" at your auditions. We'll focus on 2 main characters, Eliza Doolittle and Freddy Eynsford-Hill.
Eliza Doolittle
I started with a google image search to get an overview of the characters. I kept getting pictures of Audrey Hepburn so I made my search terms a little more specific. I searched for "My Fair Lady on stage Eliza Doolittle" Here's what I found.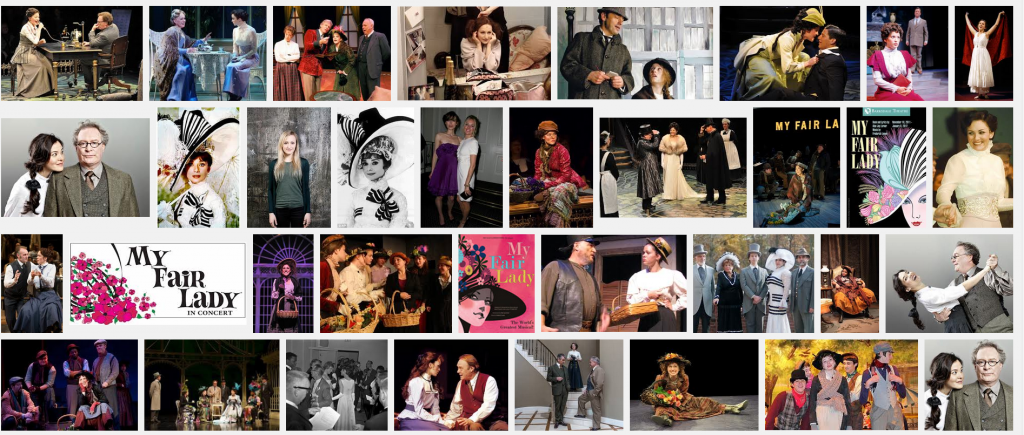 My fair Lady is set in the early 1900's so let's also do a google image search for women's clothing in the early 1900's.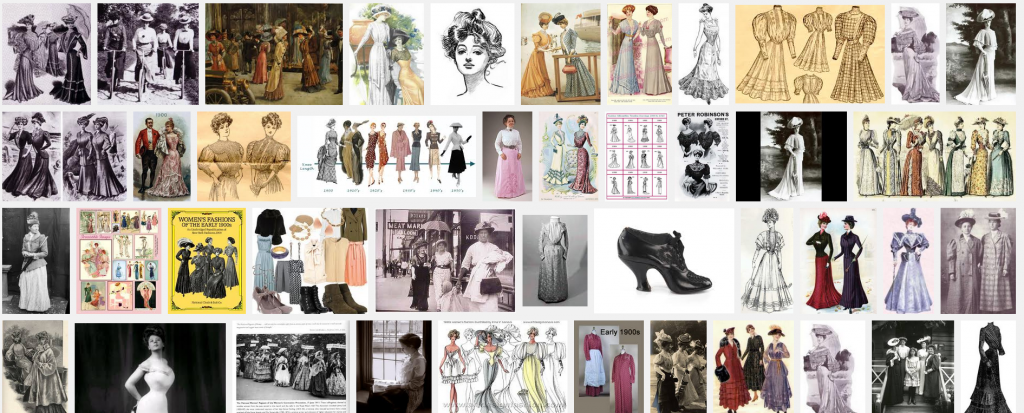 By glancing at these image searches here's what I see –
The skirts are long and fitted at the waist.
Blazer type jackets with that button up the front.
Boots that come to the ankle.
Hair is tied loosely on top of the head. (Often under a very large hat, but that would be too "costumey.")
Eliza's character varies between poor and upper class.
I spent some time searching the web and put together the following look. What do you think!? I've included links to each individual piece below the image.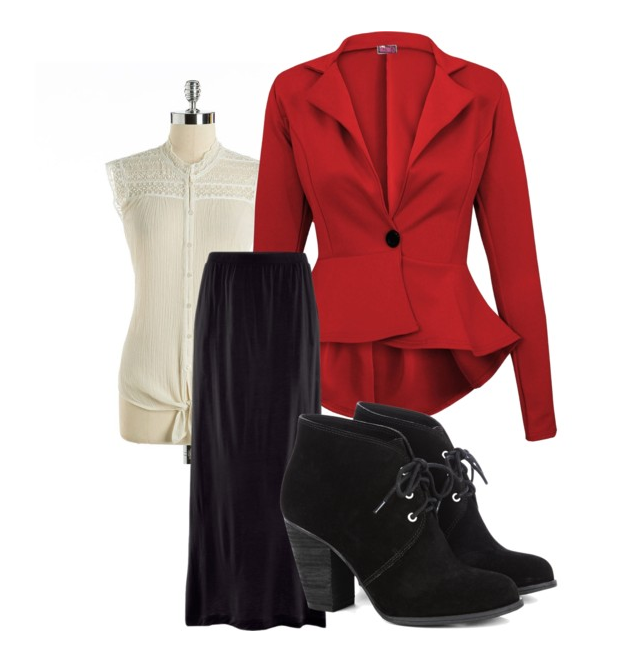 CordiU Women's Rayon Jersey Side Ruching Maxi Skirt
Crazy Girls Women's Fitted Dip Hem Peplum Style Blazer
Sole Society Jillian Lace Up Boots
Freddy Eynsford-Hill
To keep things consistent… I did a google image search for "My Fair Lady on stage Freddy." Here's what I found.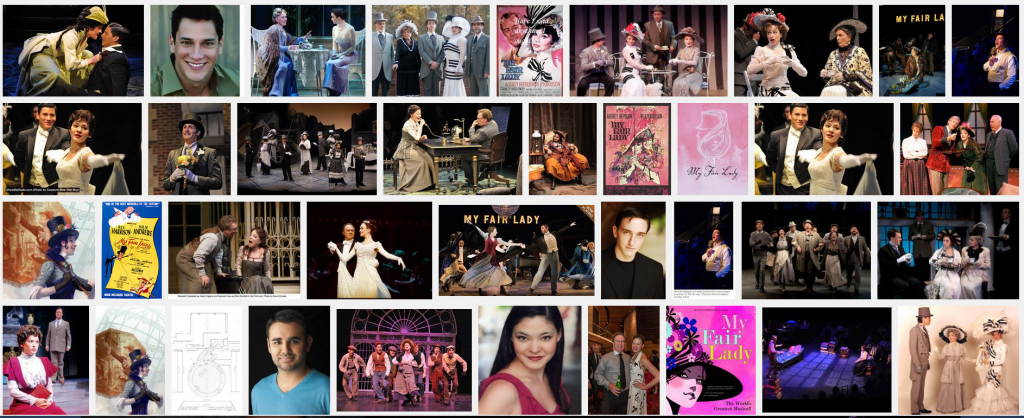 I also did a google image search for "Early 1900's Men's Fashions. Here's what I found.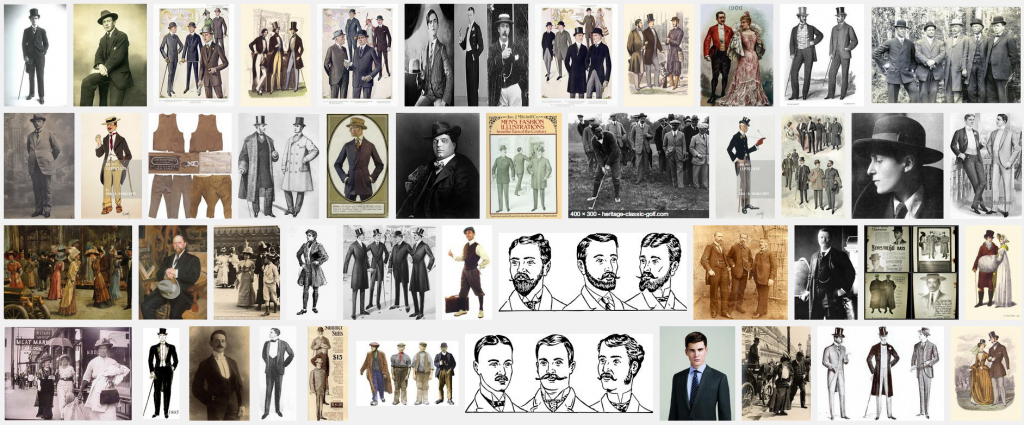 I wanted to see more photos of the shoes of the time, so I searched for "Early 1900s Men's Shoes" as well.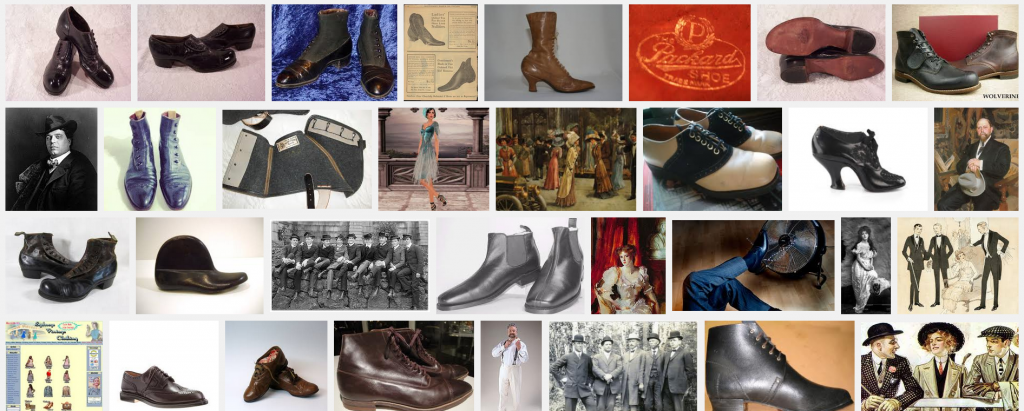 When I glance at these photos I notice…
Vests
Top Hats (again… too much of a costume)
Well fitted suites
Boots that come to the ankle (Be careful not to totally trust these google image searches! There are clearly some women's shoes in this last picture).
Facial Hair (good to keep in mind if you have a beard or moustache and you are tempted to shave.)
Ties, some bow ties… but mostly longer ties.
Taking all of this into consideration… here's what I came up with.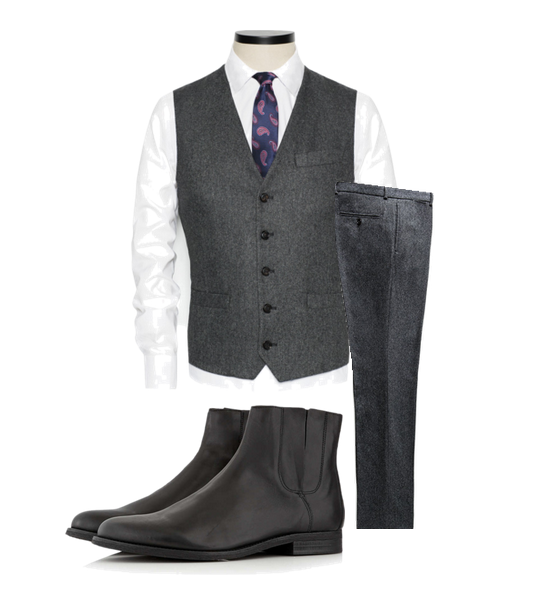 H.E. By Mango Men's Tweed Suit Trousers
Topman Lux Black Leather Chelsea Boots
If you are looking for the Suit Jacket that goes with this look – here's the link. H.E. By Mango Men's Tweed Suit Blazer
I love researching these audition looks! If you have an audition coming up and you are wondering what to wear… let me know in the comments below. I'll add your show to my list. Also – if this post has you wanting to audition for My Fair Lady. There is a My Fair Lady audition coming up in Southern California at the Candlelight Pavilion. Here's the info – My Fair Lady Audition – Dec 30th.
PS –  Some of the links listed here are part of the Amazon Affiliate program. We will get a small commission if you purchase these items with no extra cost to you : ) BUT!!! I promise that we are only recommending items that we love.