I'm so excited to announce that the Prepared Performer Podcast is officially in the works!! Because I am 8 months pregnant, I'm not going to promise an exact starting date at the moment, but the mic is all set up, and I have a great list super talented working THEATRE PROFESSIONALS who are excited about coming on as guests.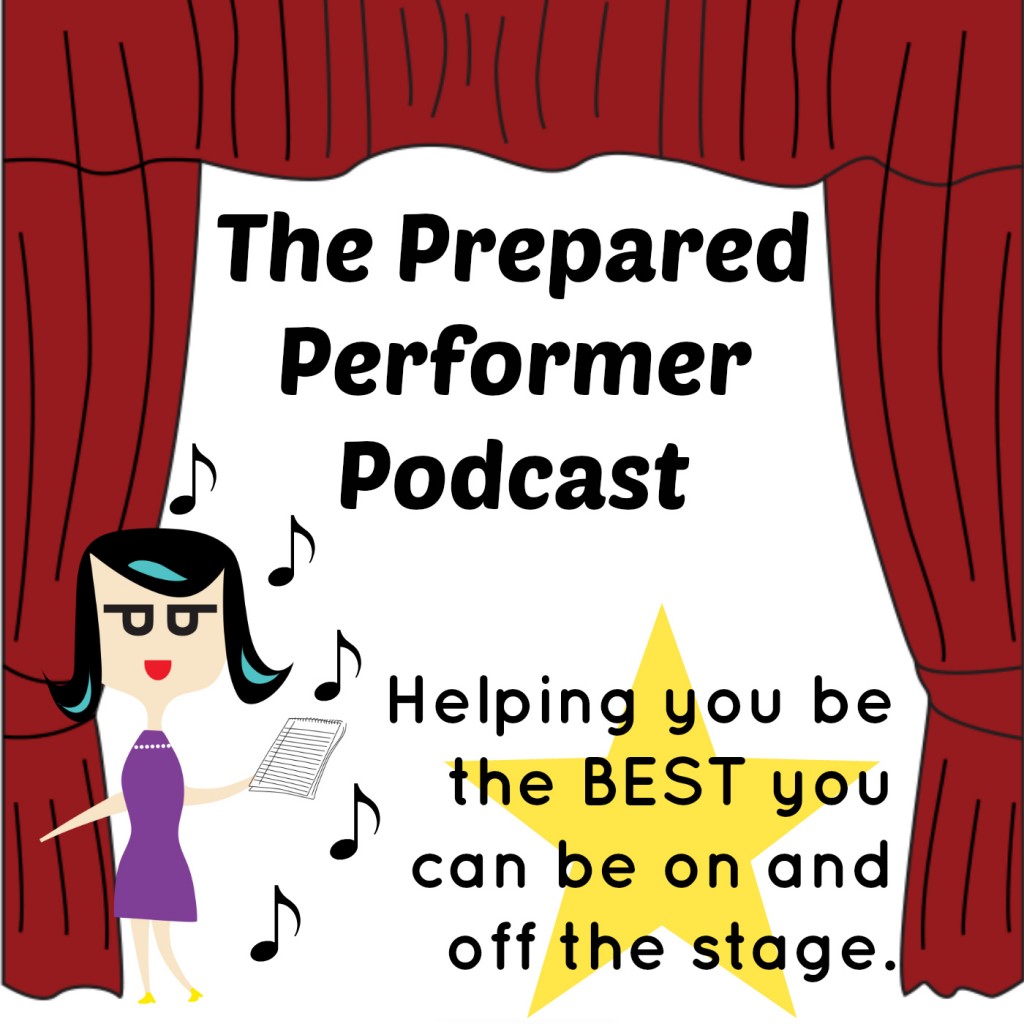 Here's the plan.  A weekly podcast that brings you interviews with working theatre professionals, ranging from BROADWAY PERFORMERS to CASTING DIRECTORS to THEATER, VOICE AND DANCE TEACHERS. We'll also have AUDITION ADVICE, VOCAL TECHNIQUE TIPS, and UPDATES ON CURRENT THEATER EVENTS to keep you on your toes and in the know. I can't wait!
So – here's what I need from you…
This podcast/website is here to help you on your journey towards a career as a performer.  I want to make sure I'm bringing you the best most relevant information. However, sometimes I forget that I wasn't born knowing all the crazy info I already know after working as a performer for 10+ years. So – If you had the chance to ask questions of your favorite Broadway Stars or Directors or Casting Directors, what would you ask? What is it that you have been dying to know?
You can let me know in the comment section below, or by emailing me at thepreparedperformer@gmail.com.
AND – if you'd like to be interviewed – I'd love to hear from you too!