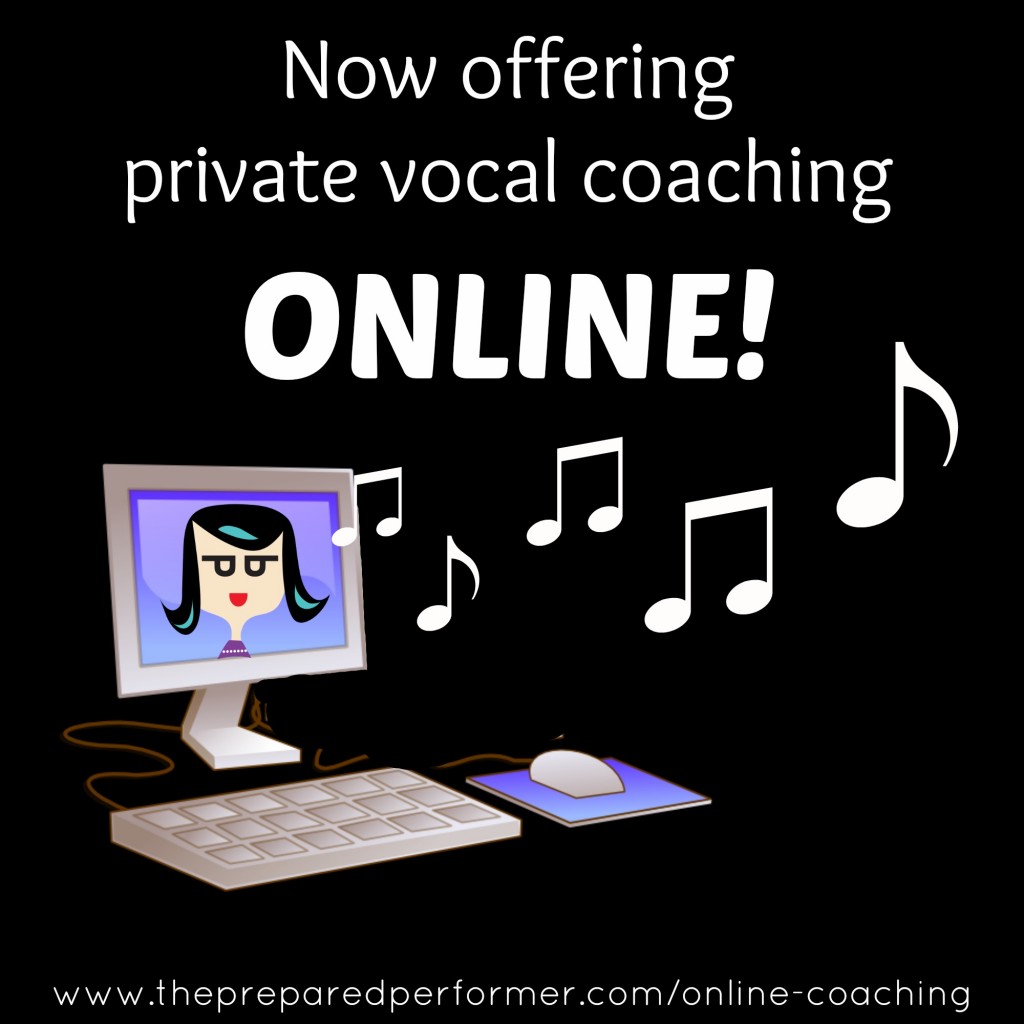 I'm now offering online voice lessons! So, if you'd like to set up a lesson, but you are unable to get to my studio in Orange County, you can now take a lesson in the comfort of your own home!
Here's what you'll need –
– A strong internet connection
– A camera that hooks up to your computer
– Skype or Facetime
– PayPal
– It is also helpful if you have access to a printer so you can print out any sheet music that I email you.
Pricing
60 min – $60
45 min – $45
30 min – $30
Schedule
View my availability by visiting www.thepreparedperformer.com/schedule (** I'm still on maternity leave until the end of May, but spots are filling up quickly**)
Get a Head Start –
Visit www.freeonlinevoicelessons.com to find a collection of vocal exercises that I've posted online for free. I'm adding more lessons each week so check back often.
UPCOMING WORKSHOPS
I'm so excited to announce two workshops that I will be teaching this summer! My Musical Theatre Workshops help to build confidence, character, and prepared performers to take the stage (and their next audition) by storm. They are good for all levels as I'm great at catering to each students needs and pushing them to the best of their abilities. 
For more info click here. 
Or…
To sign up for the LaHabra Workshop, which is June 16th – 20th, call 562-383-4200.
To Sign up for the ADBA Workshop, which is Aug 4th – 8th, call 714-630-3323.