Sean Hankinson, the voice of Ken on Barbie's Dream House, and superstar friend the Prepared Performer joins us and share's all his secrets to booking work as a voice over actor!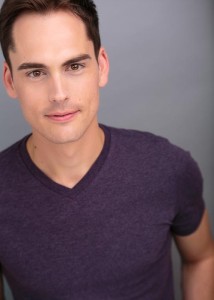 A proud member of AEA and SAG-AFTRA, Sean has been working professionally as an actor for 20 years. During that span Sean has worked on feature film, primetime and daytime tv, off-broadway and regional theatres, commercials, voiceover, modeling, industrials, etc.  Most notably, Sean is currently the voice of America's favorite boyfriend "Ken" for Netflix/Nickelodeon hit show, "Barbie: Life in the Dreamhouse".  Sean is featured in Casting Director Bonnie Gillespie's "Self-Management for Actors" book as a contributing artist in the "Series Regular" category for his work as "Ben Simmons" for 3 seasons on the CW's Emmy-nominated Internet series, Prom Queen. In addition to acting, Sean has career coached actor for the last 7 years in LA and NYC as well as internationally in 5 sold-out "Business of Acting in America" workshops.  To continue spreading the tidbits he has collected, Sean will soon release a series online "CoachSean". More on Sean can be found at www.aboutsean.com
If you are looking to work in this field, he is AMAZING! Go message him Pronto!
Yahoo!
Molly
For more on making money as a performer join us as we cure the Starving Actor Syndrome in a free live course! www.StarvingArtistSyndrome.com