HOW TO CONNECT WITH YOUR IDEAL AUDIENCE: CAMERA CONFIDENCE
Are you looking to book more gigs or clients?
If you are a performer, maybe you are focusing on auditioning as often as possible.
If you are a business owner, maybe you are looking to book interviews, speaking engagements or get referrals.
No matter your current plan for bringing in more work, CONNECTING is still the absolute best way to grow. To grow as a HUMAN and in business.
[bctt tweet="Your audience can't love you if they don't know who you are!" username="prep2perform"]
And, letting your audience into your world, or taking them with you on an adventure, or sharing something meaningful with them via Facebook Live is a perfect way to show them who you are and connect! (If you are freaked out by the idea of being live on camera – check this out.)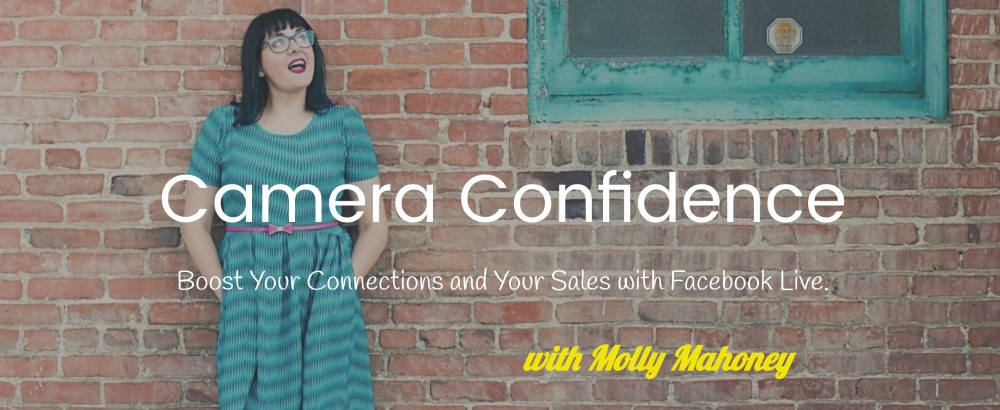 If you know anything about The Prepared Performer and my philosophy as a coach, you know that I'm a HUGE advocate for getting in touch with the things that make you an awesome human. The things that have NOTHING to do with what you do as a performer or business owner. I always say "everyone has something that makes them uniquely awesome, even if it's just that they make an awesome quesadilla." By connecting to you awesome you feel more energized… more like you! And, when you celebrate the things that make you awesome and share them with others, others feel energized too!
Since making a firm commitment to using Facebook Live as a way to share my message of Confidence and Joy, I have not only connected with hundreds of people in a more meaningful way, refined my message, and practiced speaking so that I'm even more prepared for my next speaking engagement… I've also booked more clients and students!
And… the coolest part of all of this is that (for 90% of these live broadcasts) I'm not selling anything!
I love walking into a room and hearing,
"Molly, I just want to thank you for your videos! They make my day."
"Molly, you may not know this, but I watch all of your live videos. I'm so grateful for them!"
I feel a little weird sharing this with you, because I don't want you to think I'm bragging. I want you to realize that YOU CAN DO THIS TOO!
I know that you have awesome in you that wants out!
I know you have awesome in you that will make the world a better place!
I know you have awesome in you that will allow you to connect with YOUR perfect audience so that you can book more gigs, bring in more clients and make more sales.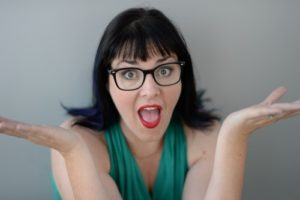 Working as a performance coach for 15 years has taught me that EVERYONE get's freaked out. The difference between performers who rock a room with confidence and people who crumble or are too afraid to get out and shine, is that the professional performers HAVE WORKED ON IT! They are prepared and they have spent time developing the skills that it takes to command a room. (or ; ) a video)
If you don't believe me… check out the statistics I mention in this video. The reach that Facebook Live has is pretty mind blowing.

I've spoken to many people about this and they often say they are freaked out about being on camera. Or, they don't know what to talk about. Or, the technical aspect is too confusing.
Sooo I've put together an awesome new course just for you! I've broken everything down into bit size chunks so that you'll leave the course with more clarity, confidence, and joy! You'll feel better sharing your message, you'll increase your engagement with your current and potential connections, and you'll leave with a full content plan to go forward with your new found Camera Confidence!
Live videos not only spark engagement online, they spark engagement in person! I know it seems crazy, but it is 100% true.
If you'd like to increase your reach, your engagement, your confidence, your presentation skills and your income… get in on this super low rate now!
We start July 1st – but I'll be offering loads of individual support, so the size is limited.
As always… shimmer and shine!
You are AWESOME!
Molly