When it comes to growing a business, there are a lot of bells and whistles that can distract us. Believe me…I know. (I'm a recovering squirrel chaser!)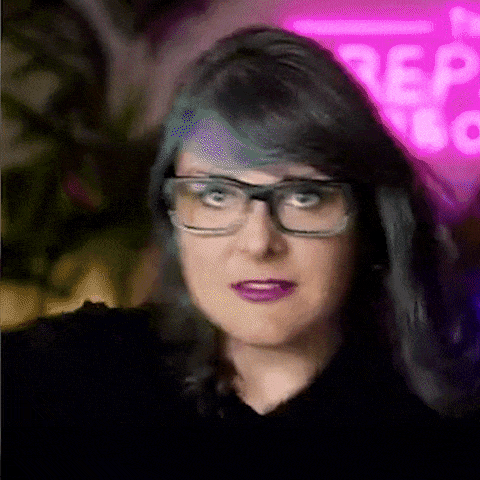 But how do you know what you have to do and what you can skip? You became an entrepreneur in the first place because you have the freedom to build the life you love! So, when I get caught up in many things, I always return to this simple business growth plan. 
Watch the full live stream (????link at the end of the article) or read this show note for the most important nuggets of wisdom. 
Make Sure You Have a Show-Stopping "Billboard" for Your Business Growth
As some of you know, I lived in New York for eight years. I toured with Chitty Chitty Bang Bang. So, the analogy I'm going to use has much to do with Broadway! 
The first step that you need to have is a billboard. Think of Times Square as the internet. You need to make sure you have something out there that is capturing people's attention and letting them know you exist. 
Note that your value statement is not your billboard. For example, here's my value statement: 
Hey, I'm Molly Mahoney at The Prepared Performer. We help coaches, course creators and creative entrepreneurs like you to get clients with video and organic social.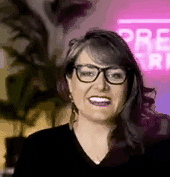 Your billboard needs to be something that meets your ideal client where they are at. 
A really easy way that you could turn your value statement into more of a billboard is to say something like this:
So, have you ever been in a place where you've spent all of this time, blood, sweat, and tears pouring into a piece of content that you know will knock it out of the park?
You know you'll get sales, engagement, and all that stuff. But then you post it, and it's crickets. Nobody reacts. Have you ever felt that way? That's exactly what we help people to solve! We show you how to get actual clients with video and organic social. 
In that one little switch, all I did was put the problem that someone may be experiencing at the beginning of the statement.
Now, it's your turn to create your billboard. Here's how: 
Tap into the problem of your target audience.

Let them know that you have a solution. 

Have a clear call to action.
Set Up a "Box Office" 
Now that you got people's attention. The next important piece is a box office! 
You want to take them from the street and right to the box office so they can go into the theater. You want to actually have a place where people can go and pay you. 
Luckily, there are many ways to set up a box office online! You can use: 
Paypal

Samcart 

Or your website 
Here's an example of a super quick Paypal.me payment link that I created for this show: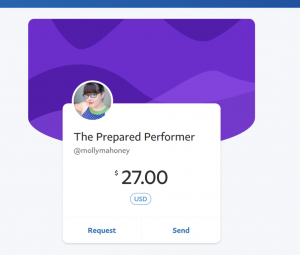 Your box office doesn't need to be super fancy. It just needs to work! 
Get People Into the Theater and Deliver a Great "Show"
Now that you have the billboard and the box office, you must make sure you have a "show" to deliver. So, it's a product like our monthly Content Club on Samcart. Or it can be a service that you provide. 
If you've already done the work, you most likely have this in place. And all you have to do is deliver. 
3 Nuggets of Wisdom to Help You Focus on your Business Growth Plan
If you're feeling like you're being pulled in a million directions, remember this show-stopping formula:
Have a "billboard" that captures people's attention.

Get people to the "box office", so they can pay you.

Deliver a great show.
Make sure to watch the whole show for more Broadway stories and specific examples of how these concepts work. 
https://www.facebook.com/watch/live/?ref=watch_permalink&v=360458156187236
Additional Resources