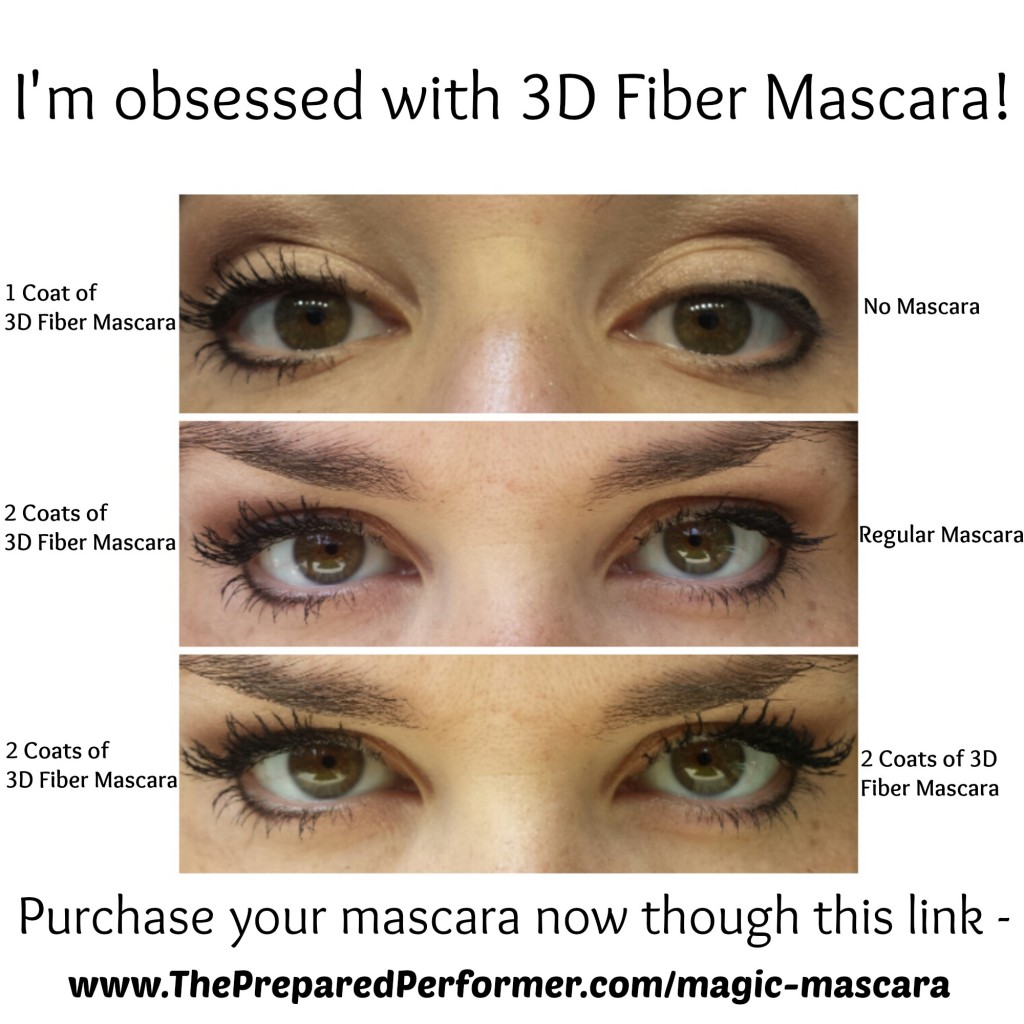 I was recently introduced to a new mind blowing mascara that is unlike anything I have ever seen. Watch this video to see the magic in action. You'll also see that even a total clutz like me can get great results. ; )
**naturally based makeup, paraben free, carcinogen free, free of harmful chemicals, cruelty free, hypoallergenic! I have sensitive skin and eyes so this is important.
As soon as I tried this stuff I signed up to sell it because I knew is was something that you guys would LOVE. (Well, at least those of you that wear mascara.) This mascara can only be purchased online. Click the following link to order your own.
www.theprearedperformer.com/magic-mascara
Here's some more details. If you have any questions… please comment below or shoot me an email – thepreparedperformer@gmail.com
**$29 and it lasts for 2-3 months (which is just as long as all the other mascara's on the market)
**Safe for contact wearers, water resistant and EASY to come off with eye make up remover or face wash and water.
**No Auto-ship or memberships required. Try it, love it, order it again when you run out based on Your schedule.
Here's the link again to order your own www.thepreparedperformer.com/magic-mascara
If you're ready to create experiences that increase conversions, build a massive email list, increase live video sales, or just grow your business, sign up for our Camera Confidence Course or get a personalized business growth consultation today!