CAMERA CONFIDENCE LIVE VIDEO COURSE
Join Camera Confidence today and attract a flood of qualified connections and conversions by rapidly establishing yourself as an authority in your space using Live Video.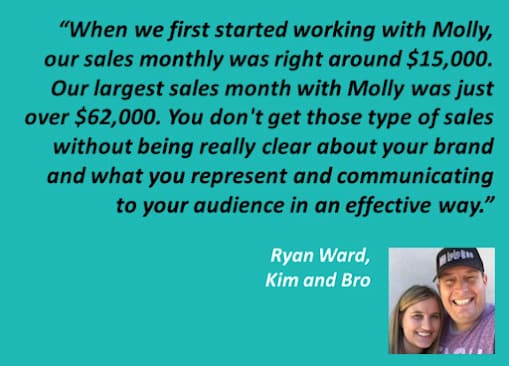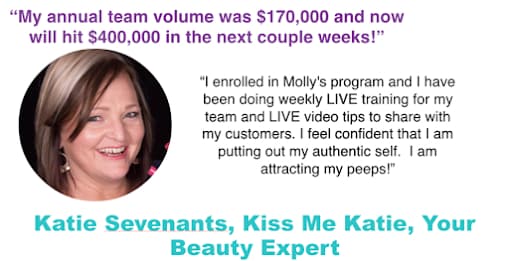 You know you have an amazing product or service to share, but… 
How do you get it into the hands of the people who would benefit the most?
How do you establish yourself as a leader in your industry?
How do you share the goodness of your business without feeling like a salesy weirdo??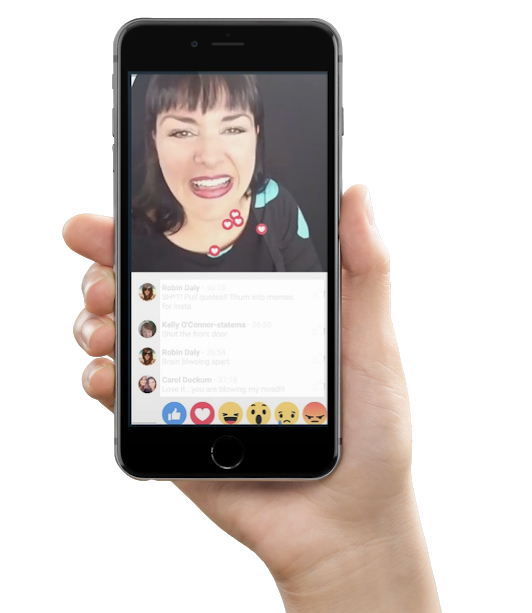 Live Video is the best way to get…
massive organic reach, establish yourself as an authority in your space, and make a real connection with your audience so that you can better serve them and sky rocket your sales.
You need a plan of action for selling yourself! Once you embrace your confidence on camera, you'll be building incredible connections and relationships through the power of live video in no time.
This program, will give you the confidence, the performance skills, the technical ability to use this free tool powerfully, and the accountability and support you need to make sure your message is crafted in a way that brings in hundreds of leads, and converts leads into sales.  Through on-camera coaching, we offer tips on how to sound natural on camera and how to be confident in sharing your business with your audience.
If you are looking to bring in more leads, make more sales, and be known as the expert in your space. This course is exactly what you need.
BUT… 
It can be difficult to know what to talk about, how to bring people to your videos, and how to actually make sales without losing your mind.

"Molly helped build my confidence and develop a system to make going live worth it for everyone."  
I was always nervous about going live cause I wanted it to be valuable information with a purpose but didn't know where to start. Molly helped build my confidence and develop a system to make going live worth it for everyone. Highly recommend it for anyone wanting to take their business to the next step and enter into the video world."
Missy Garcia, DoTerra Blue Diamond
How I went from my first strategic Live Video to making $50,000 in just 3 months…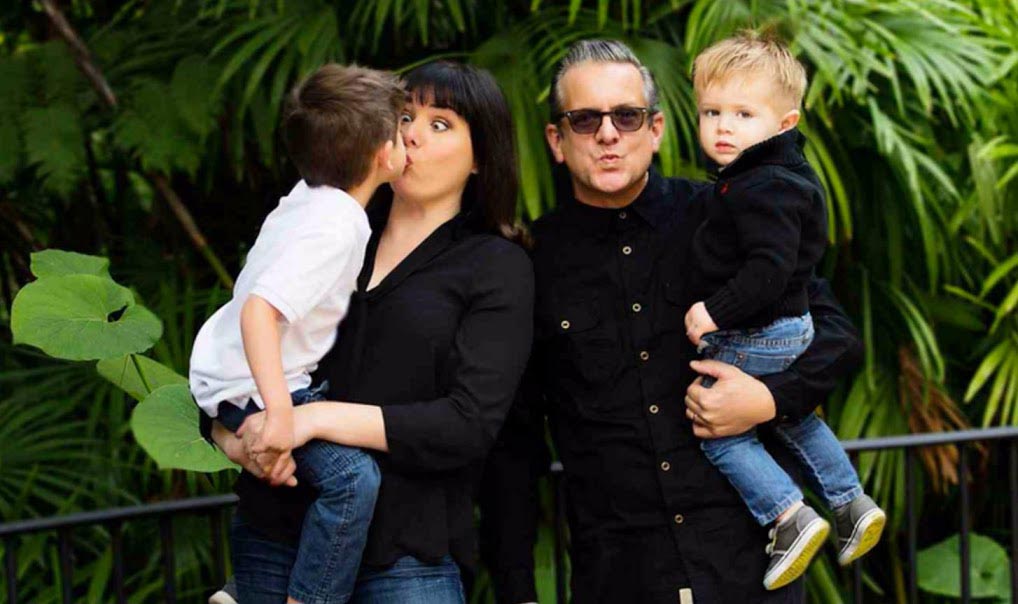 I moved from NYC to So-Cal to get married and raise my two boys. I knew I wanted to build a business that gave me flexibility and financial stability to take my family on an amazing adventure of a life.
I established myself as a sought after local performance coach, but I hit walls in trying to really expand my business online.
I knew I had value to share, but had yet to master the ability to bring in the leads and clients who really needed what I had to offer. I was tired, overworked, trying to be what I thought other's wanted… wondering if I would ever find a way to find that financial and time freedom she had been working for.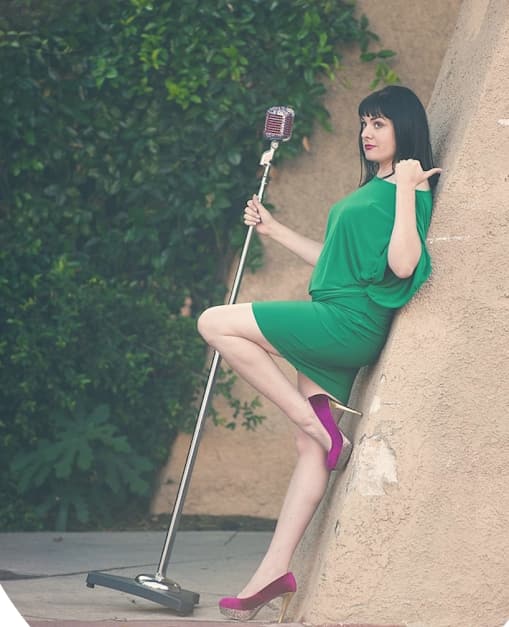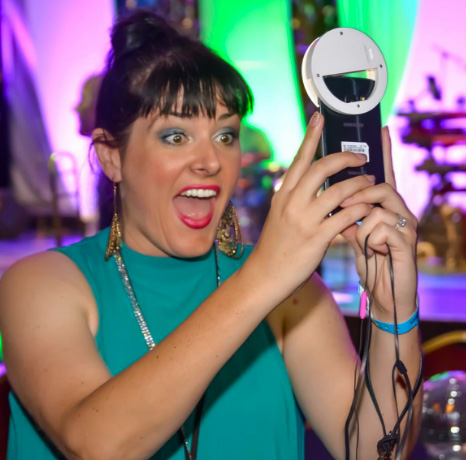 Then I embraced the magic of Live Video. AND, let go of the idea that I had to fit into someone else's mold. In just 3 months I brought in close to $50,000 and was able to cut out a full day of work so I could have more time with my family. I've now put together a system that you can use to step into your own spotlight, to skyrocket your reach and sales so that you can help those who need your products and services most. 
"I HAD THE MOST ENGAGEMENT AND LIVE VIEWERS THAT I'VE EVER HAD!" – KERRI CARLILE
"MY VIEWS LIVE AND ON THE REPLAY HAVE AT LEAST DOUBLED…" GINNA TASSANELLI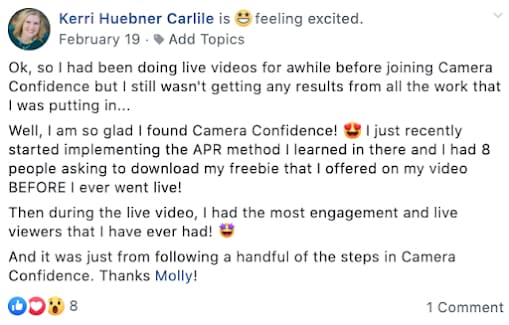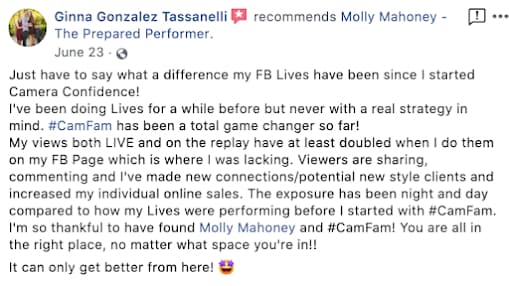 Is Camera Confidence Right For You?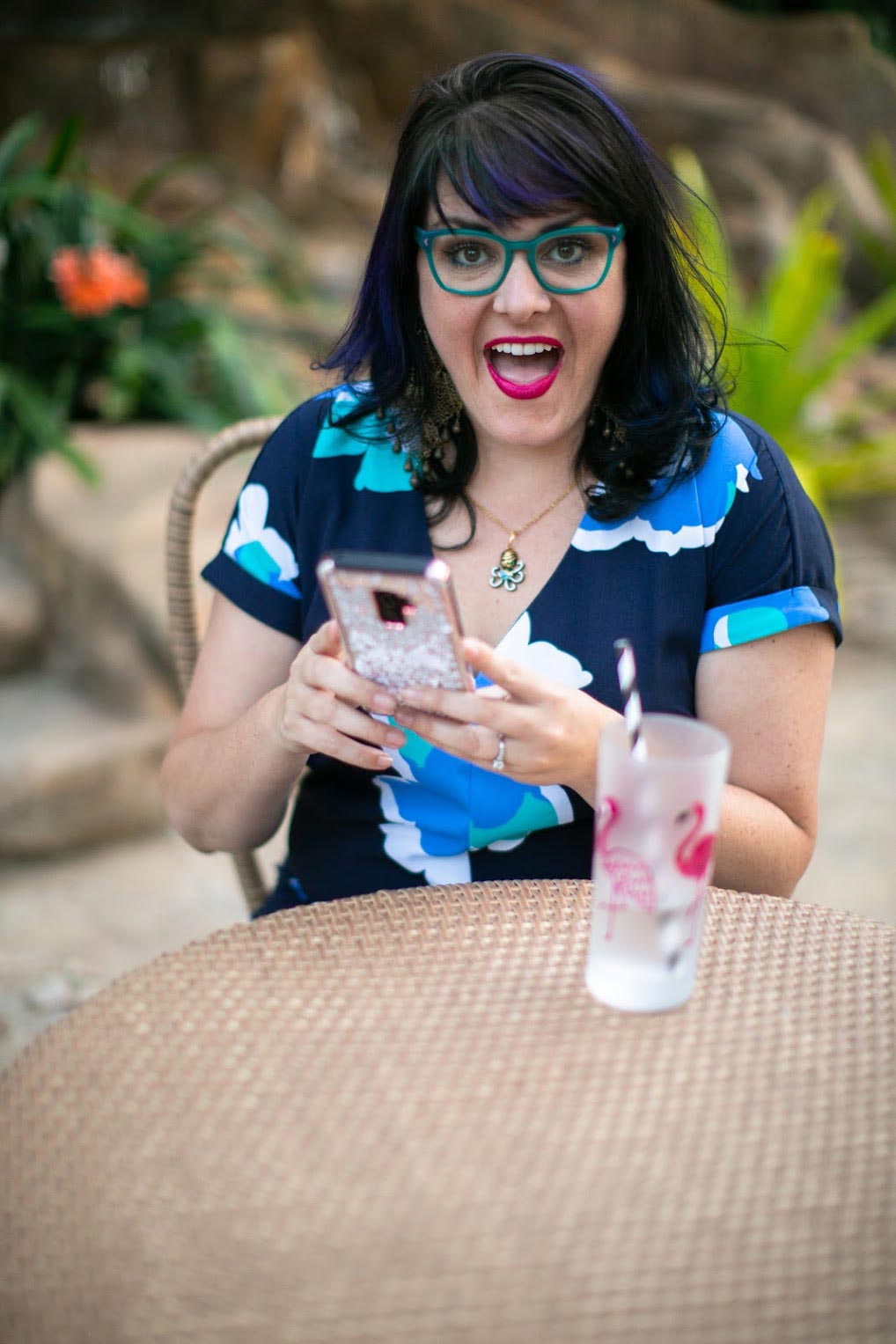 If you can say yes to at least 3 of these statements, you are a good fit for the #camfam
*You have something valuable to offer.
*You know you could make sales if you could get that value in front of the right people.
*You want to use your time effectively like a super powered time wizard.
*You love to hustle and you want efforts to pay off.
*You want a system that can bring in highly qualified leads that will easily convert into sales.
* You want to be known as an authority in your space.
* You want to be recognized as a thought leader in your industry.
* You want to hire several team members to handle the opportunities that are flying your way.
* You want to connect with a community of like minded, positive, business owners who are bravely upleveling their businesses.
* You want coaching support so that you can be super clear about your video strategy, and accountability so you #stayinaction.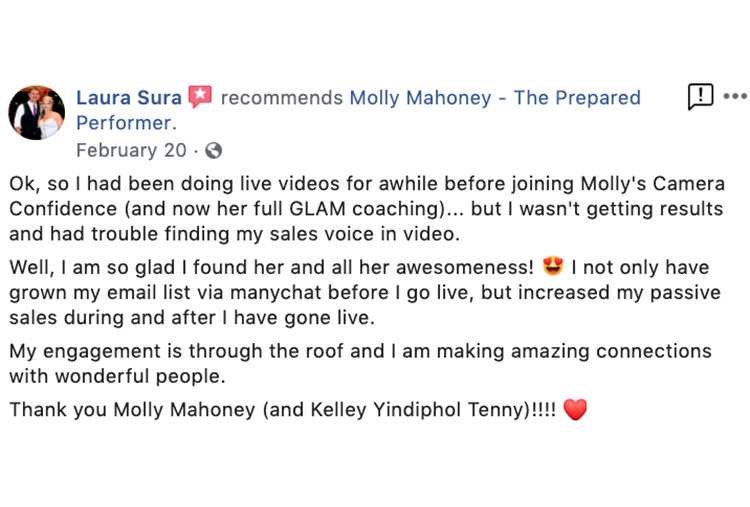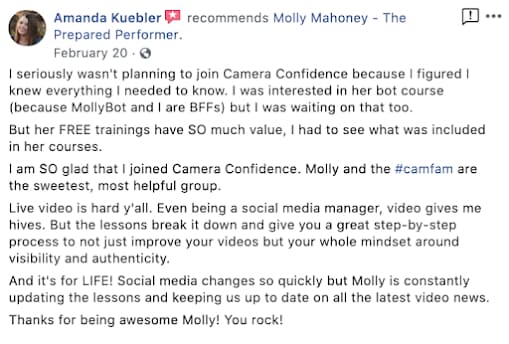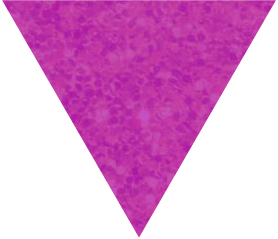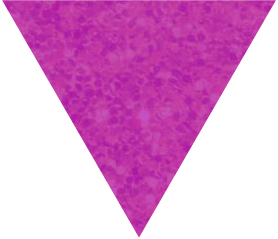 Live Video Sales Blueprint

Step into Your Spotlight: Confidence and Accountability so that you love going live with clarity and joy! You don't need to be over the top and bubbly like I am. You need to be the best YOU that you can be!
Valued at $997

Business Boosting Brand: Know the unique magic behind your brand, your ideal client, and what you offer, so that you become top of mind when your audience needs the solution that you have to offer.
Valued at $497

Polished Performer: Speak effectively on camera so you can connect and convert with your ideal client.
Valued at $497

Video Set Up Success: Make the most of your set, your wardrobe, along with hair and makeup techniques, to establish yourself as a successful authority.
Valued at $497

Creative, Consistent Content Plan: Develop a plan that works for your life, provides massive value for your audience, and brings in leads that easily convert into sales.
Valued at $997

Take Your Show on the Road: Go Live! The magic begins… put your plan into action! Test, get feedback, and make adjustments so that your viewers not only convert into sales, they become your biggest champions who can't wait to share your products and services with others.
Valued at $997
Up To Date Training and Support

Cha Cha Cha Changes: With all of the changes that are constantly happening, this is the GOLD you've been waiting for. Stay up to date with brand new trainings, feedback, and support.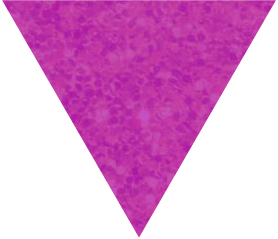 HERE'S HOW IT'S DELIVERED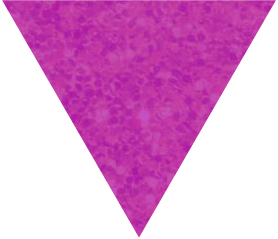 Foundational Training Videos:

You'll recieve instant access to trainings modules filled with videos templates, and worksheets. 
Training and Coaching Calls:

Join Molly for a live training every month that ensures you have the most up to date strategies and your questions answered!
Valued at $2500
BONUS COACHING AND SUPPORT!

12X YOUR SUPPORT: These techniques will not work if you do not continue to implement and adjust. So, we're offering additional weekly group coaching calls for at least the next 12 months where you can get all of your questions answered. (We'll probably do this forever, but we are guaranteeing at least a year of weekly calls.
Valued at: $4500 

#camfam COMMUNITY: Lifetime access to the Camera Confidence Private Group where you will have accountability and support from our team and your peers.
Valued at $997

LIVE VIDEO AUTHORITY QUICKSTART: No more courses that sit on the shelf! You'll get a chance to jump right in with this quick start video. Watch this and you'll have a full overview of the whole program. From there, you can pop into the Foundational Training videos and head right to the training video that suits you best!
Valued at $497 

LIVE VIDEO PRODUCT CREATION BLUEPRINT: Worried that you don't have a course to sell yet? This #sellitfirst training video and step by step blueprint will allow you to sell your course before you create it. Seriously magical! All you need is a Private Group.
Valued at $497

BACKSTAGE PASS (TECH TUTORIALS) – Over 10 videos and step-by-step written instructions that answer all of your live video tech and repurposing needs. Learn to add captions, adjust thumbnails, rotate live videos, download live videos, and repurpose them on websites, instagram and more
Valued at $497

LIVE VIDEO AD SECRETS: Most people do not realize that the rules of regular ads are not the same for LIVE video ads, so they are doing it wrong. Learn the secrets to using live video in your ads to uplevel your engagement without spending loads of money.
Valued at $497

SPEAKER SUCCESS: VOCAL WARM UP AUDIO DOWNLOAD: This 7 minute audio download was created as a request of my students. It will guide you through my signature "BFAB" vocal warm up so that you move into your videos like a professional performer.
Valued at $97
☆ LIFETIME ACCESS ☆ 
TO. THE WHOLE. PROGRAM.
EVERY UPDATE. EVERY CALL. For. Ev. Er.
Valued at $5000 but really… it's priceless. 
MOLLY'S LOST HER MIND MONEY BACK GUARANTEE
"Confidently create a live video plan that attract qualified leads, or your money back. All we ask is that you watch the foundational training videos, and implement at least 50% of the material.
If you find that you are not satisfied within 30 days of purchase, we will give you a complete refund. We believe in this program and can't wait to support you."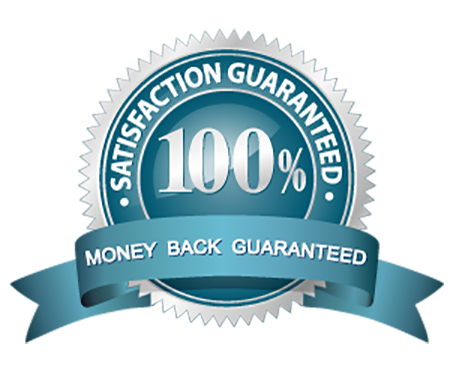 "I am SO thankful to Molly Mahoney… who inspires, teaches and builds her clients up."  
"I am so excited to go live more often with the confidence I have gained from this course. I know it's hard to take the first step, but I promise it is worth it! The content in this course is gold, like pure magic. My confidence in myself, my business and of course in fb live is through the roof these days 🙂 Thank you Molly for such a valuable course.""
Crystal Tosh Michael: Women's Empowerment Coach
FREQUENTLY ASKED QUESTIONS
Q: When does this start?
A: You'll receive access to the Private Group and the pre-recorded material right away! As soon as you complete your payment, you'll be sent to the Private Group. Just click to join and I'll approve you!
Q: Are these lessons live or recorded?
A: Both! You'll have a mix of live group coaching sessions and pre-recorded video trainings that you can jump into right away. We use a great new platform called Bluejeans that allows us to share our screens and also broadcasts live into the group. If you aren't up for video coaching, you can also call in via phone. PLUS he pre-recorded bite sized training videos are organized by topic in an easy to access album o you can find the solutions you need as problems arise.
Q: How will I access the recordings?
A: After you purchase the course, you will get an email with a link to the private Facebook group. You'll receive instant access to the Live Video Sales Blueprint, and the pre-recorded Bonuses which are all organized within the Facebook group! Make sure you ask to join the group so we can approve you!
Q: After I buy the class, how long will I have to watch them?
A: You'll have LIFETIME access to all of the content! Ample time for going live, polishing your skills, testing, and tweaking with the feedback and support provided in the group.
Q: What if I fall behind, will it be weird if I jump in a breakthrough session without watching the videos?
A: The best way for you to make the most successful transformation is by jumping in feet first. BUT, I know the life of an entrepreneur is cray cray. So, you can come to the sessions and ask ANYTHING. Everyone is going to be at their own pace depending on their individual circumstances.
Q: Is there a PAYMENT PLAN so I can easily purchase the course today?
A: Yes. There is a payment plan that is just $197 a month for 12 months! Super easy!!
Q: When can I expect to make more money?
A: It is impossible to guarantee that you will make a specific amount of income through taking this course, or any course. We all start at different levels, we all have different audiences, and different goals. Which is one of the reasons I give you lifetime access. However, if you hem and haw and wait to get started… I can guarantee you won't make anything on your business. Ha! If you dig in and do the work, you will see growth, and when you look back, your only regret will be that you didn't launch sooner.
Q: Can I get a refund?
A: Yes! I believe wholeheartedly in the value this course provides. BUT – you can't come in and look around and change your mind. If you join, and do the work, but find that it's not for you… You are eligible for a refund within 30 days of purchasing.
Q: How does this price compare to private coaching sessions?
A: It's a steal! The performance/business coaching session for a professional level coach ranges from $250 to $1000 an hour. With this program, you are getting open access to advice via the Group. Several hours of video instruction and roughly 6 hours of live business coaching a month!!! Private coaching is so valuable (I'm a coach, duh!) and this is a great way to get individual coaching at a group coaching price!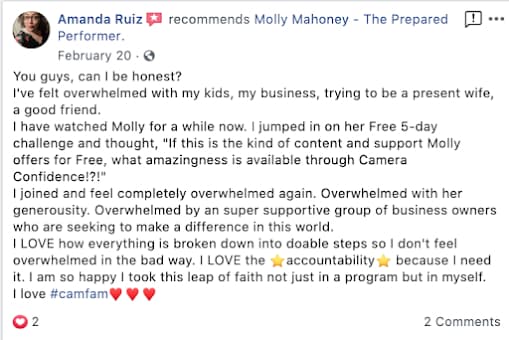 Bring in more leads, make more live video marketing sales, and be known as the expert in your space through our camera confidence course!