Want more PAYING clients?
Listen to these quick Case Studies and Celebrations from our clients! Real Case Studies testing of businesses run by people like you who have made it happen. When you follow our SYSTEM it is possible to Turn Your Visibility Into SALES!!

P.S. Did I mention it's 100% free?
You have a powerful gift to share with the world, and you deserve to create an awesome life and a powerful business while changing the lives of others!
This call is for those who are really committed to stepping into a higher version of themselves and taking their business along with them. We are about actionable strategies… and you are the one who has to commit to taking the action!
We would love to support you in building a business and a life that you love, by indentifying the best action step for you and your business. I've cleared out a few spots on the calendar for you to hop on a quick call, where we'll walk you through our Business Acceleration Assessment and let you know the best way for you to start brininging in qualified leads and sales at a rapid pace.
If it feels like we might be a good fit to work together, we'll let you know! This is really about an honest assessment of your business, and the best way for you to see rapid results!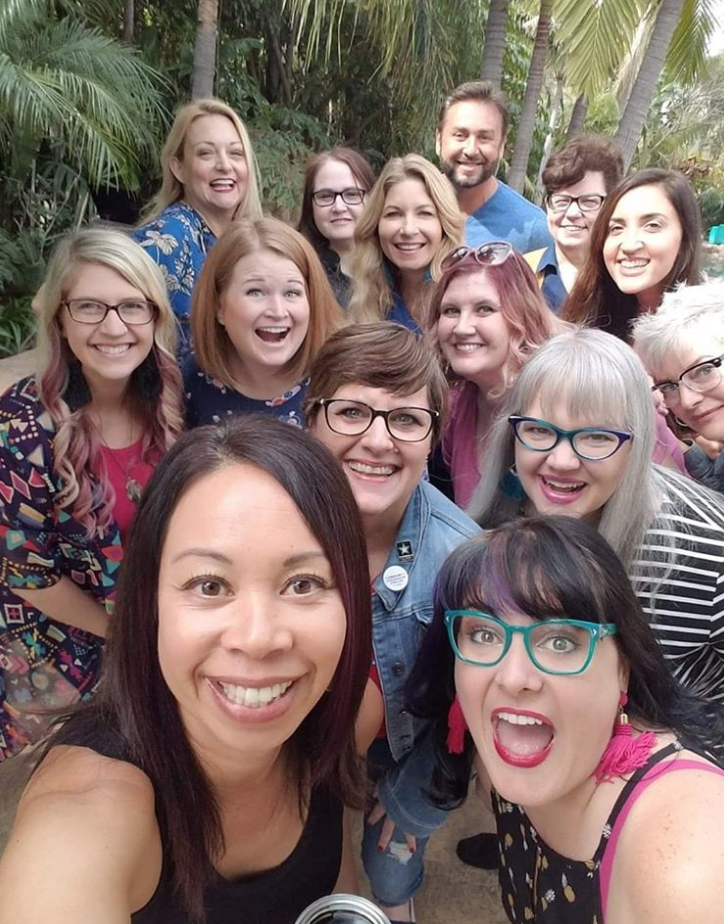 P.S. Did I mention it's 100% free?
Who the heck is Molly Mahoney, what the heck is The Prepared Performer and why should you trust them?
Molly Mahoney (known as The Prepared Performer) is a digital growth strategist who specializes in creating authentic video content and leveraging organic social and chat automation marketing to skyrocket client sales.
After creating a video that reached one million people organically, she developed her signature "Go Live And Monetize" method. It combines her social media expertise, talent for scaling one-on-one relationships, and twenty years of performance experience on stages from New York to Las Vegas.
Molly is the host of "Camera Confidence Live" has hosted shows for content creator tools like Be.live, ManyChat, and InVideo, has been a speaker at events like Social Media Marketing World, Traffic & Conversion Summit, and the Conversations Conference, and has been featured in Inc magazine, Forbes, Entrepreneur and more.
Her Children's book Finding My Awesome allows kiddos of all ages to celebrate their unique sense of awesome and live a life of confidence and joy.
When she's not helping her clients attract a flood of leads, you can find her singing jazz with her bass-playing husband or teaching her kids #stand4joy from their home in California.